Short history.
"ZiNPLAST"was established in June 1990 to meet the growing demand of the domestic market for modern plastic materials for piping installations. The plant's operations began with the production of domestic polyethylene pipes covering several diameters for the local market. Over the next years, the range of pipe production and commercial activity of the company have been steadily increased. In the mid-90s "ZiNPLAST" became an important supplier of polyolefin pipes in Poland.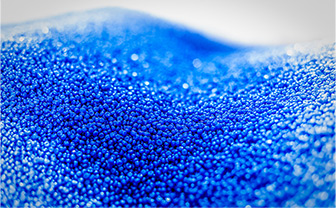 ---
Range of activities.
"ZINPLAST" as a producer of pipes and other plastic products is one of the pioneering companies in this industry in Poland. It offers clients complete solutions in such areas as: external and internal water installations, gas installations, pressure and gravity sewage systems, casing pipes. Products range includes polyethylene pipes for water, gas and sewage installations, with external diameters from 32 up to 630 mm and covering a wide range of operating pressures. The company's gradual development has meant that the production range has been expanded to include wells and tanks having internal diameters from 300 up to 1800mm. Next products includes spiral PE pipes with a structural wall in the range of internal diameters from 250 to 2500mm as well as inlets and covers for wells produced using rotational molding. In addition to the basic scope of activity, meeting the expectations of customers and the market situation, has been included wholesale sale of installation products.
---
Quality and environment management system.
In August 1999 Zinplast for the first time implemented a quality assurance system that complies with the requirements of PN-ISO 9002. In June 2003 extended it by quality and environment management system compliant with the requirements of ISO 9001: 2000 and ISO 14001.
Currently Zinplast maintains an environmental management system that is not certified.
After issuance of the ISO 9001: 2015 standard, the company has adapted the quality management system to the requirements of the new standard. Certification audit was conducted by the TŰV Rheinland certification body.
---
EU funds.
Between Year 2013 and 2015 Zinplast implemented projects supported by EU funds, including in particulary:
Implementation of the export strategy at Zinplast.
Introducement of extrusion technology of double-layer pipes reinforced with an anti-static and flame-retardant layer.